iPad 7 Inches More Similar to iPhone 4?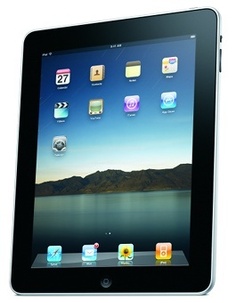 News from Shenzhen China to clarify the existence of rumors
iPad 7 inches as the latest. Leaked by the production company via the website Shanzai.com Foxconn in China, IPAD 7 inches is said to have a shape similar to the iPhone 4
is not like the design like the current IPAD. Design is said is one of the 5 design iPad given before finally selecting a form similar to the iPhone 4. Design a variety of Apple deliberately made in order to avoid leaking of the original design that allows replication occurs prior to launch. But this has not been established completely, before there are facts in the form of photos or video.
Starting last August, a Chinese media * Economic Daily "said that Apple is making the iPad the small 7-inch version that is lighter, smaller and practical. IPad 7 inches was rumored to have the Cortex A9 processors and a resolution of 1024x768 pixels and weighs about 500gram . The new iPad certainly produced by the manufacturer Foxconn in China.
Foxconn is the partner of the largest manufacturer of Apple today. There also is the origin of his information that circulated about Apple's latest device. Previous Prototype iPhone
4 could be a serious case in the company, because one of the workers taking and intend to divulge the prototype. Apparently Apple this time more careful to not recur.
Still uncertain when the latest IPAD is finished being produced, but according to previous rumors, IPAD 7 inches was launched between the end of the year and early 2011.