myTouch HD leaks Appeared Again: Dual-processor 1GHz, Froyo and Elvis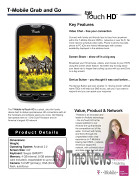 A leak reappeared on the handset
myTouch HD, one of the brothers from G2. These leaks in the form of documents that explain the capabilities of these handsets include several hardware and software specifications in it.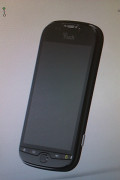 Specification that can be known from the document include a dual-processor 1GHz, VGA front camera, rear 5MP autofocus camera with flash and video calling capabilities via Wi-Fi, 3G, and HSPA +. This handset has a 4GB internal memory and additional memory card 8GB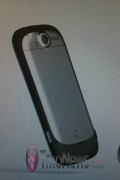 Apart from Android 2.2, also uses the HD myTouch Swype, the ability to share media to HDTV (with Elvis), and the Genius Button has been enhanced to read out SMS messages via voice.
Not yet known when the launch time and the price of this handset.