Strongest phone, Sonim XP1300 Core, Roll Out on October?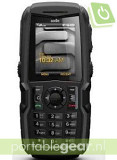 A new powerful mobile phone
products from Sonim reportedly ready to glide month of October. Sonim product is called the Core that has XP1300 International Protection Rating IP68 certificate or certificate of toughness of the highest mobile phone today.
XP1300 resistant immersed in water for a long time. In addition, Sonim XP1300 can withstand falling from 2 meters and dustproof. This certification means higher than IP67 used in Samsung
Xcover 271 which can survive in water within 30 minutes.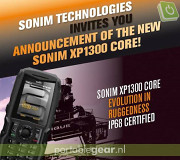 Sonim Core XP1300 has a specification of GSM / GPRS / EDGE, web browser, media player, and Bluetooth connections. From the official announcement, written in Dutch in mind that this product will be launched early October. Not yet known the selling price of this powerful product.