Battle of Mobile QWERTY: Droid vs. Pro Torch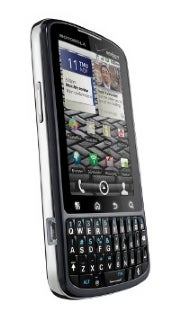 Motorola has announced its new Android champ yesterday, Motorola Droid
Pro.Although not as rumored previously, but this smart phone still attract much attention because it has a physical QWERTY
keyboard and candybar design.
Motorola
Droid Pro is also rumored to be a major competitor RIM BlackBerry Torch.Indeed the phone to be launched by Verizon in November features the wide, especially with the Android 2.2 Froyo has embedded in it.
Screen resolution on second comparison above phone almost the same, indeed BlackBerry Torch still win on the big screen, but Motorola Droid Pro is lighter and thinner than the Torch, the processor is also faster with OMAP 3620 processor 1GHz.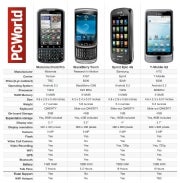 In addition, other advantages possessed by Droid Pro is a more durable battery (1420mAh/1860mAh) which claimed to make phone calls up to 7 hours alias more than 2 hours from BlackBerry Torch. In addition, the presence of Android 2.2, the Droid Pro can play Flash and become the hotspot to five other devices.
Which one will win the hearts of consumers, all returned to their respective tastes.