Google Maps Android Updated: Offline Mode & 3D View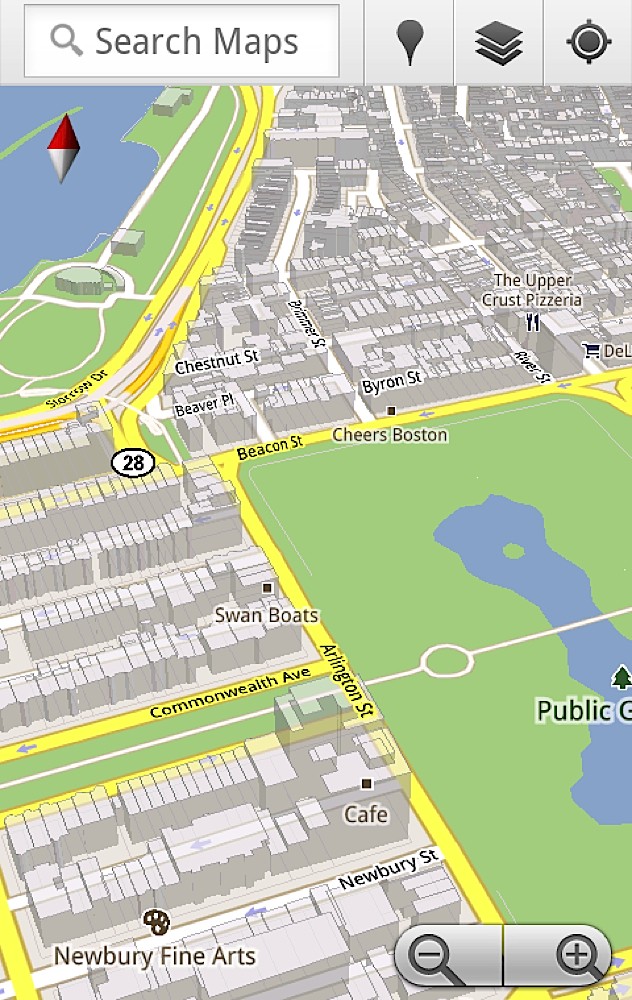 In the demo prototype Android Honeycomb tablets made by Motorola recently, Andy Rubin has leaked about the latest Google Maps for Android. Google executives have been demonstrating increased from Google Maps that will land for the Android platform in a matter of days.
Unfortunately Andy Rubin did not explain it in detail and said he wanted to let his team a chance Map explain this new feature. Even so, Andy Rubin could provide key words like this new map will be based vector that allows for smoother scrolling, loading dynamic content, and transferring less data to the network. In this way, graphical display maps can be manipulated and displayed in the version of the 3D (three dimensional).
Second, this new map will have a storage map for any time can be loaded as fast as lightning. Semisalnya users have been looking for a restaurant or coffee shop in an area, then Google Maps can be cached locally on the mobile phone that can be opened again at any time to navigate even in the offline state.
Engadget reports that this new map service on the device will support the Galaxy S, Nexus S, Droid, Droid x, DROID 2, DROID Incredible, EVO 4G, and G2. Because Andy Rubin also said it would run on a tablet, it's likely Galaxy Tab Samsung also had the honor of running the latest version of Google Maps.
For a while, this latest Google Map will slide to first Android device and can only be landed to the desktop version and other devices at any time.