Microsoft Prepares Windows Phone 7 Event on October 11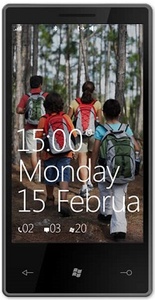 Engadget just reported that Microsoft
had contacted them and asked Engadget get ready for a press conference in London on Monday, October 11, at 2 pm (hours 21 GMT). Engadget estimates that in the event Windows phone 7
will be launched considering the length of time of the event up to 3.5 hours.
Windows Phone 7 is the latest mobile OS from Microsoft. Various leaks have appeared on this OS, including a few handsets that will accompany the time of launch, such as Mondrian HTC, LG Optimus 7, until the said Samsung i917.
Prior to this several other sources have stated that October 21 will be the day of the launch of Windows Phone 7 in Europe and on 8 November in the U.S.. This means there are 10 days between the announcement and launch of this handset to the public.
Will Windows Phone 7 be acceptable to the market?